AUDITIONS FOR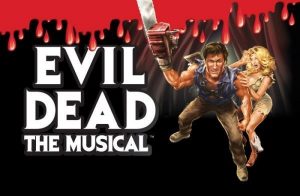 6:00 – 9:00, Friday March 8th (Vilas1090)
2:00 – 5:00, Saturday March 9th (Vilas1090)
Audition Preparation
Prepare 2 contrasting 32 bar cuts from contemporary musical theatre in a Pop/Rock style. The selections should display your vocal range.
Music should be clearly marked and in a 3-ring binder.
An accompanist will be provided.
A capella auditions will not be allowed.
Callbacks will be held on Sunday, March 10th from 10:00 – 2:00. Actors will be provided sides and music to prepare.
Production Information
Rehearsal dates: July 8 – August 14 / Fall Remount: September 7 – 11
Performances: August 15 – 25 / Fall Remount: September 12 – 29
Director: Jace Nichols
IF cast, all students MUST enroll in Theatre 360. Scholarships will be available. More information available at auditions.
SIGN UP HERE